chicagogeek
One of the promises of Intel's Thunderbolt technology was the possibility for fiber optic cables, offering greater cable lengths and setting the stage for faster connectivity once the standard matures. But Thunderbolt launched using only traditional copper wire cables, and there has been some dispute about just how soon fiber optic cables will become available.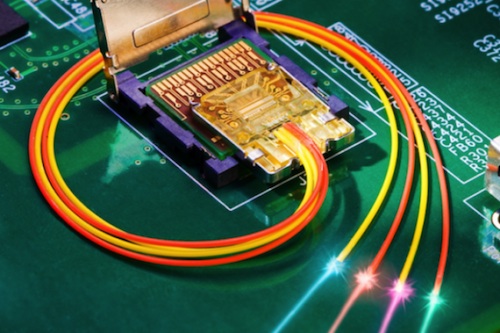 IDG News now reports that Intel as issued a statement indicating that it will be launching fiber optic Thunderbolt cables "later this year".
Intel has said copper cables are adequate for data transfers over short distances of up to six meters. Optical cables will be good for data transfers over longer distances of tens of meters.

The upside to optical is that it allows for longer cable runs, and as the technology develops, more bandwidth, [Intel spokesman Dave] Salvator said in email.
The downside to fiber optic cables, however, is that devices connected using the…
View original post 139 more words