chicagogeek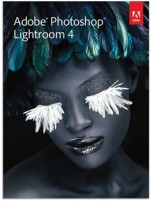 Adobe today announced the immediate release of Photoshop Lightroom 4, bringing a number of new features and a lower price tag to the company's professional photo management and manipulation software.
Lightroom 4 introduces refined technology for superior shadow and highlight processing, ability to create photo books, additional local adjustment controls, and enhanced video support.

"Feedback from our customers is invaluable in developing Lightroom and the real trick to a great release is to combine these insights with Adobe's unrivalled image processing innovation," said Winston Hendrickson, vice president products, Creative Media Solutions, Adobe. "Lightroom 4 is a stunning new release that will enhance photography workflows and help photographs stand out from the crowd."
Photoshop Lightroom 4 was released as a public beta just under two months ago, and Adobe has made several additional improvements since that time.
With the release of Lightroom 4, Adobe has slashed the application's price in…
View original post 67 more words